The enduring art
of the centuries-old Italian tradition
Mosaics are one of the most precious and ancient art forms of the Italian artistic tradition. Their production requires delicacy and exactness, as the materials must be simultaneously rigid and malleable. This is why MosArtek selects materials which have been utilized by mosaic Masters for centuries.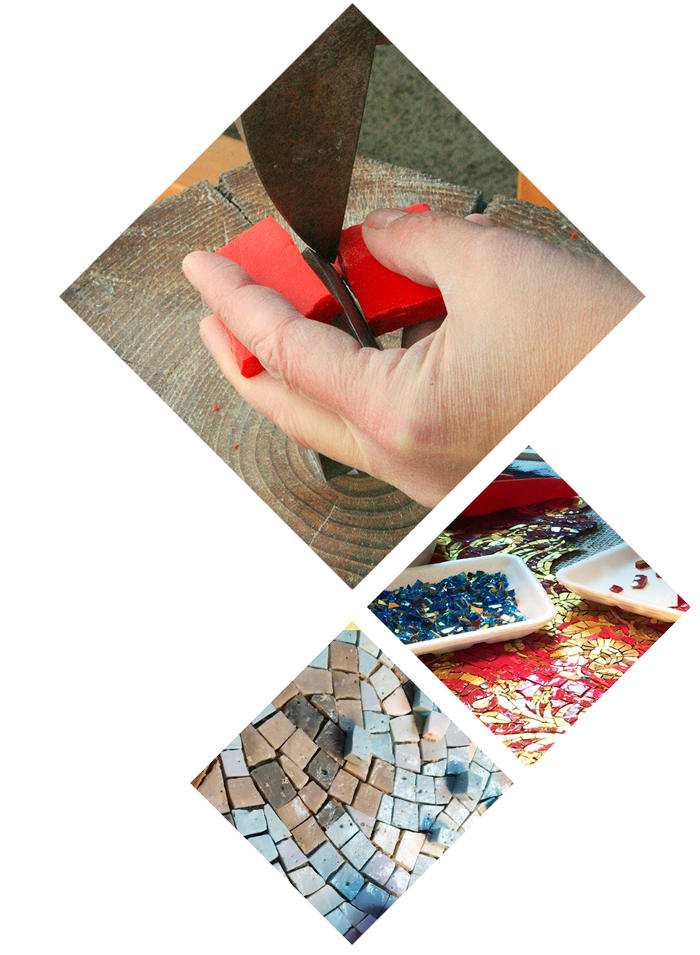 Vibrant creations
with exclusive materials
These materials are extremely ductile and possess the perfect balance between firm and pliable while projecting extraordinary aesthetic features. The desired shape of the tiles is obtained through manual cuts with traditional tools such as the two-pointed hammer. Stone, vitreous enamels, and precious metals can be used separately or together in the same work, providing vibrant lights, shadows, and reflections for a distinctive design. MosArtek produces distinguished mosaics that narrate the desires of the owners and project their personalities.
Natural stones, semi-precious stones, and onyx come from Italian suppliers who delicately mold and work the materials and prepare them for mosaic production. These stones are opaque, and many of them possess unique and fascinating shades, crystals, and veins. Each cut into a stone reveals a secret, inner design that no one has ever seen before.
The vitreous enamels come from the region surrounding Venice and are produced by suppliers with a great and long tradition of enamel craftsmanship. To create these enamels, silica sand, oxides, and other, partly secret components are mixed and melted in a furnace to obtain a fluid mass. This incandescent mass is then processed and cooled in various stages before being prepared for the mosaic. This unique practice produces an immense variety of brilliant colors.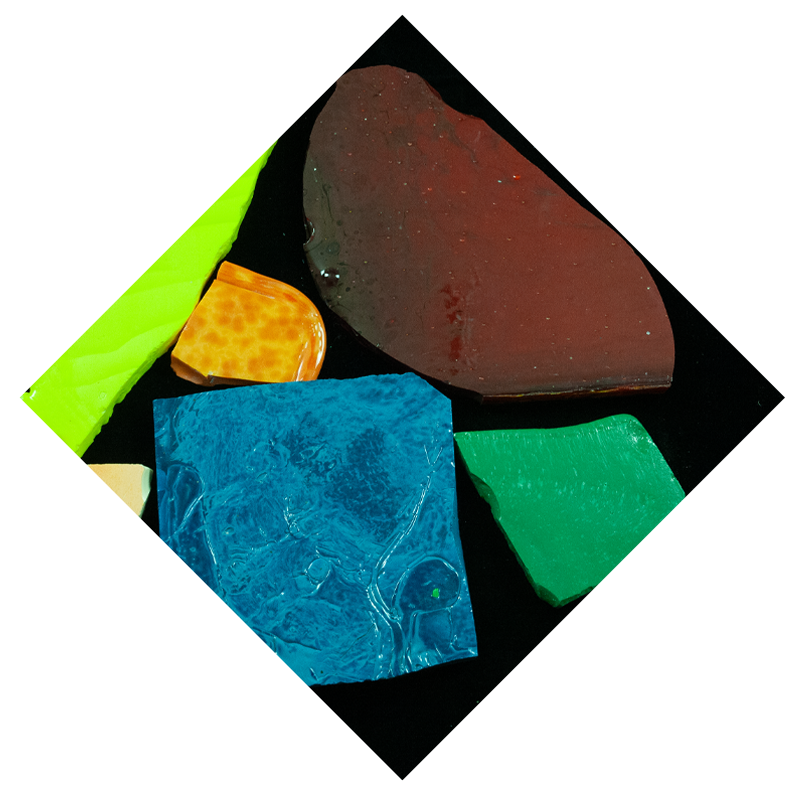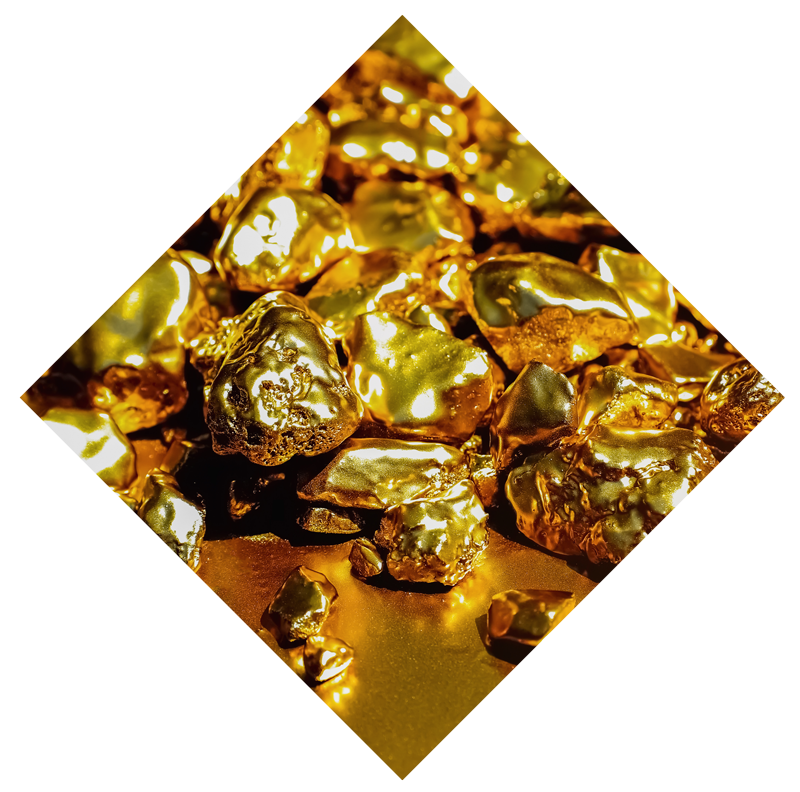 Rare metals have always been symbols of divinity, enlightenment, and wealth. In the creation of mosaics, gold and palladium are used as both coating and layering between glass tiles. This is to enhance the aesthetic properties of the tiles and increase their longevity. A variety of shades of gold and palladium are used to play with color intensity and degrees of reflection.
DISCOVER MOSARTEK'S IMMORTAL AND EXCLUSIVE MATERIALS
Masterful, Powerful, and Beauty-Oriented
With MosArtek, aesthetic theories and meticulous craftsmanship are paired with decades of hands-on experience to achieve a powerful and unique aesthetic impact. Whatsmore, MosArtek owns the traditional production methods to create unrepeatable and exclusive works. Our artists utilize masterful techniques to imprint the patron's desired shape on each individual tile. The tile is then laid by hand according to its place within the design and with an eye to the desired textural patterns. Additionally, our artists always maintain an awareness of the mosaic's relationship with the larger space to create a seamless, elegant environment.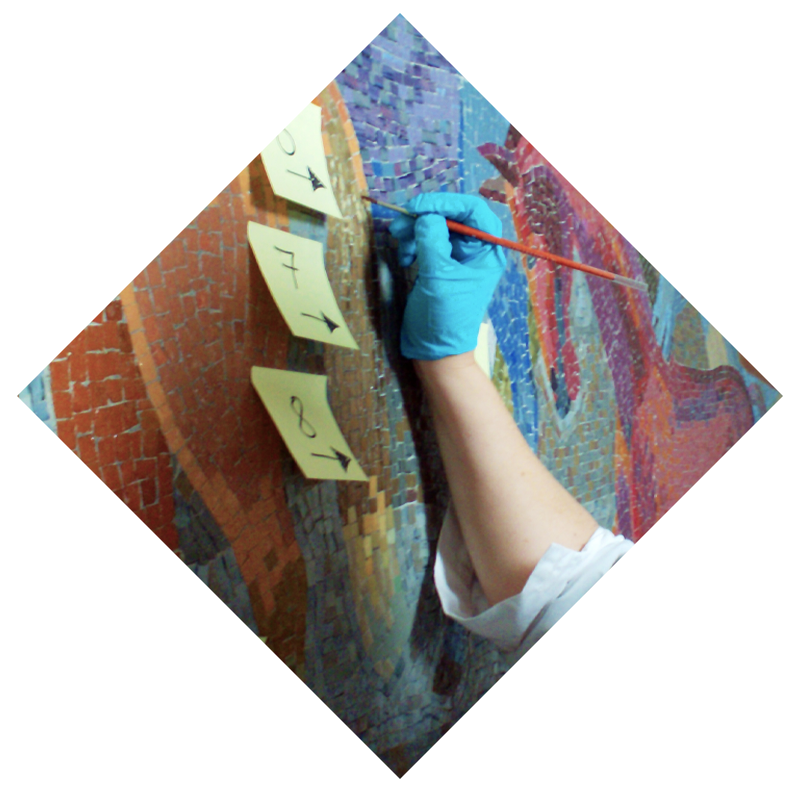 Most of our materials come from artisan suppliers of proven professionalism. Over time, they have earned our trust for both their product quality and production timing. We are also open to collaborate with interior designers and architects to guarantee the highest artistic and aesthetic value for each commissioned work.